Accommodation – Bed & Breakfast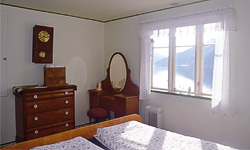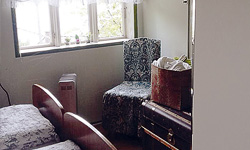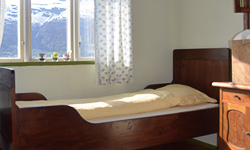 not available
not available
INDRE BJOTVEIT GARD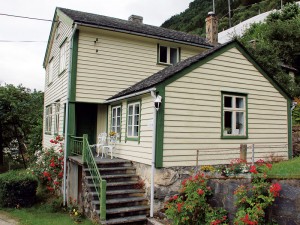 Fruit farm and historic bed & breakfast
Welcome to Indre Bjotveit Gard – a small fruit farm in the middle of the wonderful Hardanger region. Take break from your daily life, relax and rest for some days in our beautiful bed & breakfast.
Unfortunately our bed & breakfast has closed in 2019.
Our farm is located between Eidfjord (18 km) and Kinsarvik (12 km) beside the impressive Hardanger bridge.
Thank you for a nice season with many nice guests. We have closed now for dropp-in-guests, but until 28th of september 2016 we still welcome guest. But you have to book at the latest 48 hours before arrival. Send a message 🙂
Do you want to enjoy the Hardanger region this year? Choose our lovely guesthouse for your holiday. If you stay at least four nights in a row at our place, we will give you the fourth night for free.

During the season you can buy sweet cherries, plums, apples and pears. From our berries and our fruit we also make jam and juice which you can buy. We wrap it as lovely presents if you like. We also have two varieties of honey.
Contact information

INDRE BJOTVEIT GARD
Endre and Manuela Bjotveit
Bjotveit Indre, 5780 Kinsarvik – Hardanger
Tlf: (+47) 53 66 18 30
Mobil: (+47) 40 21 66 11
E-post: [email protected]
Follow us on facebook.

---