INDRE BJOTVEIT GARD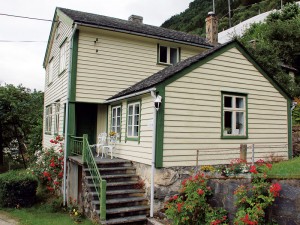 Fruit farm
Welcome to Indre Bjotveit Gard – a small fruit farm in the middle of the wonderful Hardanger region. At our farm you can buy cherries and plumbs during the season. In our little farm shop you can buy jam, honey, eple juice and wool yarn from our sheeps.
Our farm is located between Eidfjord (18 km) and Kinsarvik (12 km) beside the impressive Hardanger bridge.

During the season you can buy sweet cherries, plums, apples and pears. From our berries and our fruit we also make jam and juice which you can buy. We wrap it as lovely presents if you like. We also have two varieties of honey.
Contact information
INDRE BJOTVEIT GARD
Endre and Manuela Bjotveit
Bjotveit Indre, Kinsarvikvegen 1195, 5780 Kinsarvik – Hardanger
Tlf: (+47) 53 66 18 30
Mobil: (+47) 40 21 66 11
E-post: post@indrebjotveitgard.no
Follow us on facebook.